September 17, 2012 | Chalk Talk | Jason Joyce
The Future Keeps Coming
The grapes keep rolling in, and I conitnue to be amazed at how well everything is handling this unrelenting heat. Since the start of August it seems like it has been at least 95 every day. I keep looking at forecasts and feeling doomed as the high temps slam shut the ever narrowing windows of optimal ripening. But so far the worrying has been for naught. Everytime we run the numbers after cold soaks and settlings, we get beautiful balanced sugars and acids. So far a magical harvest and the Block 6 Syrah that is going to press tomorrow is probably the best tasting Syrah we've ever made here. Full of richness, depth and power without even the slightest hint of over ripe jam. Simply amazing.
In honor of our first red ferment coming to completion, cracked open a bottle of ESB: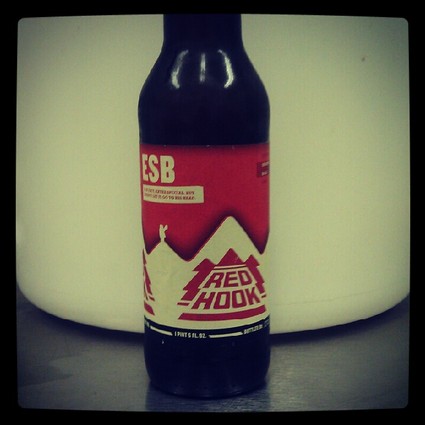 During a summer trip this year, I stopped by Woodinville Washington to check out what was happening there. I was pretty ingnorant of the scene but lucked out on reccomendation from my cousin in Seattle to check out Januik Winery. An extremely impressive line up. Right in the neighborhood, and I mean right in the neighborhood as in next door were Chateau Ste. Michelle, Coumbia and lo and behold the Red Hook Brewery. Not a bad place to put a bunch of wineries. Stopped by the brewery and was reminded how much I enjoy their ESB. A good, rich, tasty brew that usually comes a real reasonable price. I wish more brewers would produce a lower priced session beer like that. A perfect way to toast some Syrah that I'm feeling is sky's the limit right now.
For that, here's a song with the word sky in it.