The Importance Of Place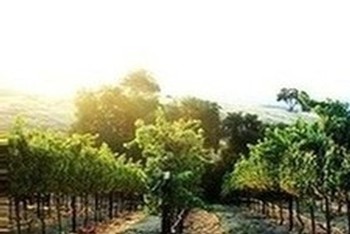 There are countless ways to describe your land and the way it manifests itself in the wine it produces. Recently the challenge has been to attempt to describe this intricate interaction entirely with one word such as terroir, terreno, akerboden, or as we simply call it here at Calcareous, place. The most important aspect of a winery is its place. As much as winemakers like to extol on their abilities to craft beautiful wines with the magic of an alchemist, it is the vineyard that truly makes the difference. The varietals, farming techniques, and cellar activities are universals in the world of wine, simply variations on a theme. The one thing that makes for the creation of uniqueness amongst wineries is the exact place the vines reside. The singular mix of soil, water, sun, and air in each vineyard creates wines as individual snowflakes formed in the chaos of storm clouds. That is why we here at Calcareous celebrate above all other factors, our place.
Let the Soil Speak!
The Story of Calcareous Vineyard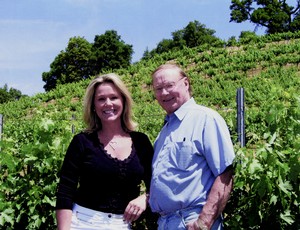 Father and daughter Lloyd Messer and Dana Brown realized their dream of finding a place to express their passion for wine in 2000, when they established Calcareous Vineyards on one of the highest limestone plateaus on Paso Robles' westside. Both Lloyd and Dana, experienced wine distributors in their native Iowa, recognized the westside of Paso Robles had potential to produce world class wines. Their acquisition of 442 acres atop solid calcareous rock reaching 1,800 feet above sea level confirmed their dedication to producing the highest quality, terroir driven wines possible. It is a labor of love to cultivate fruit on this challenging land, but the reward is immediately apparent when tasting the wines. Calcareous has for over a decade now, produced a collection of world–class blends and varietal wines that exhibit Paso Robles' claim to being "distinct, different." Lloyd passed on in 2006, and Dana advances their vision.
Lloyd's Lookout, Tasting Room
Come visit our Tasting Room, perched atop the property at 1,500 feet above the expansive Salinas Valley. A journey to taste here will offer you award-winning wines, breathtaking views, and a beautifully landscaped outdoor picnic area. The experienced tasting room staff will guide you through the wines, and you can discover why we are so passionate about the wines produced here. We also offer wine and food pairings, available from 12–3pm most weekends, featuring local organic fare. Truly a sanctuary and place to enjoy wine in its intended setting, it's no wonder our adage is "Come for the wine ~ Stay for the view!" The Land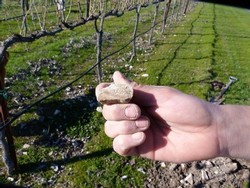 Calcareous sits just 12 miles from the Pacific Ocean and enjoys the full benefits of Paso Robles' unique westside climate. The western edge of the Paso Robles AVA is probably the fastest growing and most sought out land for growing wine grapes in California. Richly calcareous soils, the regulating maritime influence of both the Templeton Gap and Salinas Valley fogs and steep hillside topography create a spectacular climate for growing wine grapes. Long, warm days during the growing season, followed by the cool nights, result in a massive diurnal temperature swing that is of utmost importance to producing perfectly balanced wines. The benefit of this unique AVA, and of our special place within it, are a long growing season resulting in perfect maturity. The result is wines of uncommon character and unparalleled beauty.