May 16, 2023 | Chalk Talk | Jason Joyce
Bud Break; Awakening from Dormancy
Answers to the question, "How is all that rain going to express itself in the vintage?" are starting to appear. Bud break, the awakening from dormancy, was a few days later than usual as the mild to cool spring slowly roused the vines. The deep green color of early shoot growth was our first indication that the root zones had been washed of excess salts built up over the dry years. Late spring has been mild to warm without any excessively hot days. This has encouraged ample shoot growth and allowed the vines to exert energy developing new and deeper roots.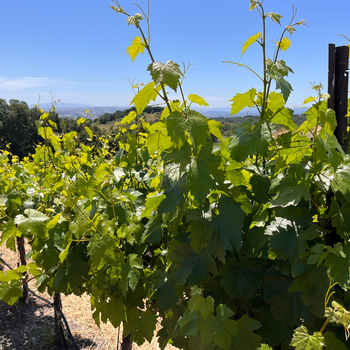 It is mid-May, and there is still no sign of flowering in the vineyard, even in our Chardonnay. This is just a bit behind schedule, but with warmer, longer days now arriving, the vineyard will catch up quickly. Counting the inflorescences (the "pre-flowers" that turn into grapes) the overall yield appears to be about average. This is encouraging, as it should supply a generous canopy-to-fruit ratio, allowing the vines to protect the fruit during summer and also drive ripeness.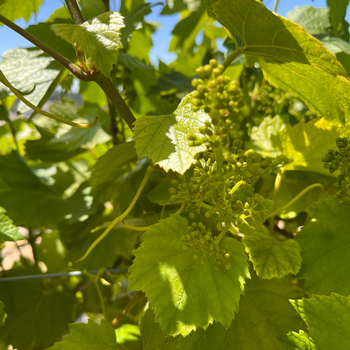 The job of the winemaker during vintages like this is to understand that the challenge is balancing the vines' ability to fully ripen the fruit, while still capturing vibrancy and the earthier elements that make a wine truly Calcareous.
Head Winemaker, Jason Joyce