June 22, 2012 | Food | John Teeling
From The Kitchen At The Lookout
Individual Savory Tarts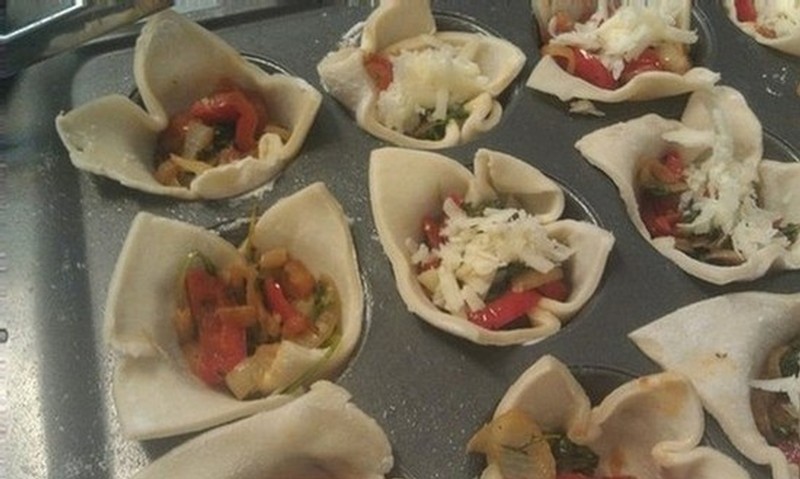 Pate Brisee (Simple Pastry Dough)
2 ¼ cup flour
1 ½ teaspoon salt
1 cup cold butter cut into small pieces.
¼ to ½ ice water
In a food processor combine flour and salt and pulse to mix for 10 seconds. Add butter and mix until mixture becomes like rough sand. Then add the water slowly while running the processor until mixture becomes formed as dough. Remove and separate into to balls, wrapped and refrigerate for an hour.
Roll out dough and cut into 4" squares. Grease a muffin tin and put dough into circles.
3lbs. tomato
1-Large onion
2 tbsp chopped fresh thyme
1 cup feta crumbles
½ cup chopped kalamata olives
1-egg, lightly beaten
In meantime: 350 degrees oven
Roast 3lbs. tomatoes with olive oil, salt and pepper in oven for an hour
Roast 1 large onion, sliced in ¼ strips with oil, salt and pepper until golden
Put onion tomato mixture into pastry, top with feta and thyme, then olives.
Bring points of dough together and brush with egg.
Bake 30 minutes , or until brown.
Pair with the 2009 Grenache or 2010 Marsanne.