September 10, 2012 | Rory Sheehe
Day Six: That Smell!
There is no better physical capacity then your sense of smell, I believe. It is definitely more powerful then most of us think and has the ability to notice the most acute differences. Our eyes seem to be the sense we rely on most but our noses are really underrated by most. When thinking about my dog Abigail, she can find the ball in complete darkness with only her nose, like a needle in a hundred haystacks. It almost seems that her entire world is interpreted and experienced through her nose, one sniff at a time.
So why am I going on and on about our sense of smell. Well for us winemakers there is no other tool, human or mechanical, which we use more. We are constantly smelling everything especially during harvest. Every fermentation is monitored daily by checking the sugar, temperature, and by smelling the odors that are being released. These smells are what give us the most useful information about the progress and condition the yeast are in and if there are any signs of stress. To me this is the most rewarding part of the job. The aromas these fungi (yeast) create by eating sugar is astounding and so many times it is almost impossible to detect any one flavor or fruit characteristic because of their complexity. They are constantly changing daily and show different things at different times. So here is to nosin' around, Cheers!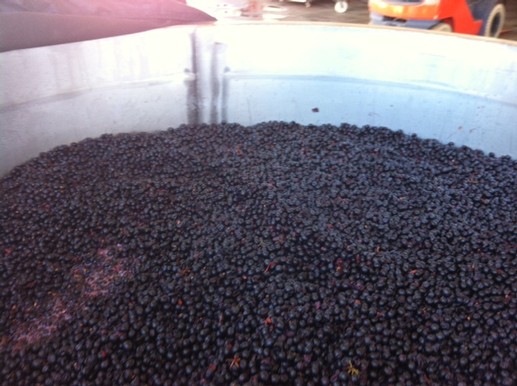 An active Syrah ferment. Smells like blueberry cobbler.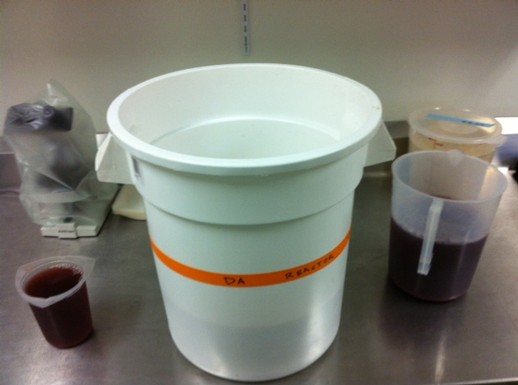 Yeast and fresh malbec juice ready for the Rosado.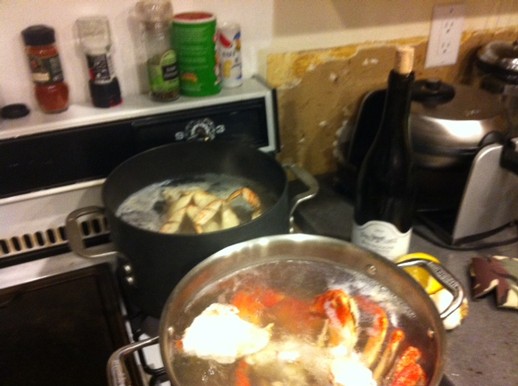 Last nights feast. Local crab and white burgundy. Why not?