November 5, 2012 | Chalk Talk | Jason Joyce
Approaching The Finale
It's officially the last week of harvest. This Thursday we'll pick the Estate Mourvedre and that will be a wrap on the 2012 vintage as far as the vineyard goes. The winery is still running full on, as our tanks are filled with fermenting grapes. But the last pick of the year is that special marker that the bulk of the work is done, and normal life is lighting that tunnel mouth in the distance.
I'm just now starting to wrap my head around what has gone down these past few months. It always begins with such vigor and confidence that quickly turns into survival mode. That being said, we still found time for little trials. When you grow and work with your own fruit, you pretty much get to try whatever comes to your mind. There were some small juice transfers I've always wanted to try. This involves fermenting Zinfandel juice on Cabernet Skins and vice versa. With a wine like our Main Squeeze blend, I can get away with weirdness like that. The 2012 Lloyd ended up being a field blend as the Merlot and Cab Franc were picked right along with the Block 7 Cab, so we able to co-ferment them together. Still fermenting now, but is tasting amazing so far.
We are starting to dive back into the white wines as well. Starting to perhaps put together some early blends of the Rhone varietals. Tasting through them reminded me of this, one of my favorite pictures of this harvest: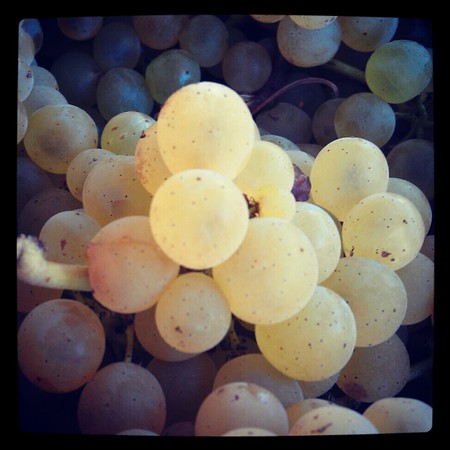 That's the freshly delivered Marsanne glowing in the morning sun. Of course, our winemaking dependence on beer contiuned as usual. Through the magic of the internets, we got to watch a couple days of Mick Fanning do this in Tahiti: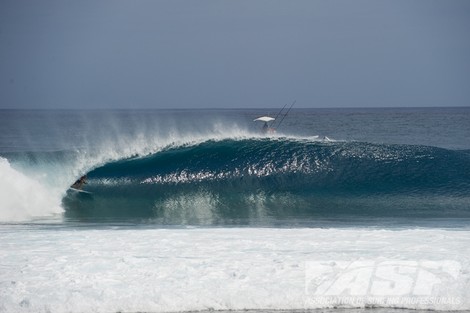 Which led to me tracking down a six pack of these: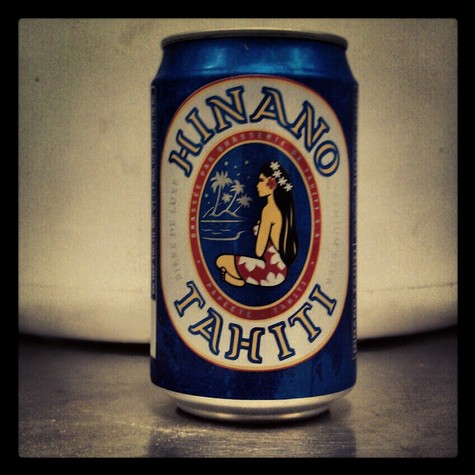 I'm sure these taste great after spending a day paddling in paradise, but tasted a bit like Gameday when enjoyed in the cellar. Also went to a wedding in New Orleans this spring and thought maybe a couple of these would taste as good here as they did while listening to street jazz band in Jackson Square: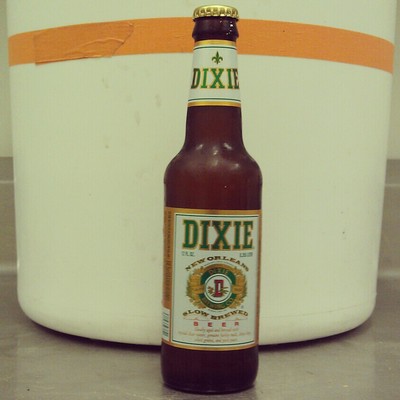 No such luck, not a good beer. I'm going to have to get a few high quality beers to mark this Thursday. And, if you are in town, come on by on Thursday as we'll be celbrating some time around 4 or 5 with food, drinks, and general positive vibes!